Post by Deleted on Dec 3, 2013 12:11:43 GMT -6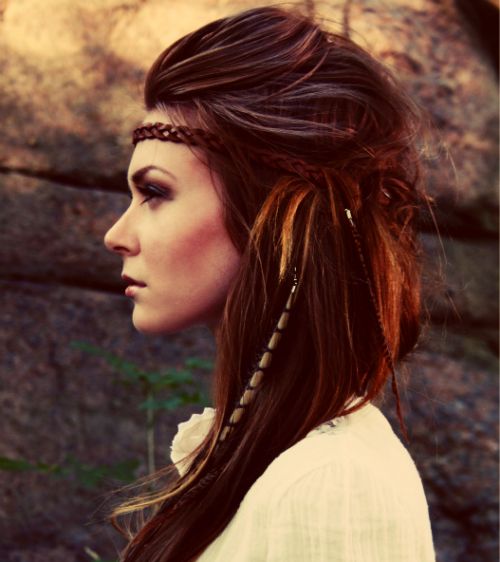 Luthien Rhianwynn Vardys Tinuviel
---
kindle my heart & feel it burn




Name:

Luthien Rhianwynn Vardys Tinuviel


Pronunciation:

lewth-ee-yen / rhee-yon-when / vahr-diss / tih-new-vee-yell


Meaning:

Luthien "enchantress; blossom" / Rhianwynn "fair; sightly maiden" / Vardys "resembling a rose" / Tinuviel "daughter of the starry twilight; nightingale"


Nickname(s):

Often takes on "Altaire" as pseudonym



Gender:

Female



Age:

40 summers



Sexuality:

Heterosexual



Preset:

The Fighter


Visage
---
what masks that sultry smile?




Skin:

The color of warm sand and sunbeams; a pleasantly golden hue, though lacking the sparkle of true gold. At most, flesh will glimmer underneath the touch of the sun. Smooth and without blemish of youth or characteristic birthmark, as is trademark of her lineage, save for the intermittent scar she has acquired over the years - this being uncommon for her family line.



Hair:

Endless lengths of the darkest shade of sepia, only just short of black. Naturally straight and very behaved, though slight waves may form in higher humidity. Hair is metallic in its luster and often not one strand can ever be found astray from the body of her tresses. Moderate to full body in volume and often found down, unless tactical activity requires it to be done up. Braids are the most common form of restraint for her tresses; such style, again, runs in the family. When left to its own ends, however, her hair more than reaches her waist.



Eyes:

Luthien is the first in her family line to bear eyes of a warm hue; where her lineage has always had a variation of either blue, green or silver, her eyes are a heated blend of sienna and crimson. They carry the fire of amber and the effects of a deep and unknown fury. The iris is outlined with an unusually thick border of charcoal.



Height:

Standing 5 feet 8 inches tall, she possesses a stature perfectly fashioned to take on larger enemies or stealthily hide in small niches as needed - though it is a good deal shorter than the 6 to 7 feet typical of her line.



Build:

Able-bodied is a decent descriptor, along with decently slender. Having more muscle mass than the frail, skin-and-bone figures relatives, she has plenty of curves hidden beneath her modest clothing. In no way is she physically intimidating, as she still originates from a family of forest-dwellers, but she is decently capable of any physical task she sets her mind to. It has forever been a torment to her that her thicker build is so uncharacteristic of her family line, though she has often found herself thankful for the added strength it provides.



Marks:

Evenstar tattoo on her right forearm [view example here]



Items:

- - -



Face Claim:

- - -


Essentia
---
what lurks within those eyes?




Key Traits:




Straightforward:

There is no grey area with Luthien. In all things, she will either wholeheartedly stand behind something or just as fully oppose it. She sees no need to muddy her thinking with uncertainty and hesitation; as a result, her mind is quick and eager to make even the most difficult decisions with ease. She never stops to worry or complain as she knows it serves no purpose but to delay the inevitable or to dampen her own spirits and those of the people around her. Similarly, she will believe things with a steadfast determination, without wavering, until the moment an inarguable and inescapable revelation changes the facts.


Self sufficient:

Living on her own has bought her a considerable ability to fend for herself. Having no one to teach her forced the harshness of solitude upon her at an early age; and yet she has coped well under the pressure, excelling in things she has practiced to perfection and striving to hone her skills in things she has no experience with. Unafraid to admit insufficiency, Luthien knows that survival is based upon one's ability to adapt - and it is this that has been her primary benefactor all her years in the wild.


Motivated:

A sharp mind like Luthien has nowhere to go but up. Her past experiences, no matter how close to death or emotionally painful they might have been, only tighten her figurative grasp on the lifeline of hope she desperately clings to. She seeks no fame or renown for herself. Her true desire is only for the chance at a well-lived life she believes all beings deserve...and, in the case of her family, vengeance on those for having theirs taken from them.


Honest:

Luthien believes truth is the only thing that sets one free. Having no care to be caught in a web of lies, she does all she can to be a trustworthy and plaintive voice through life's entanglements of trickery and fraud.


Mindful:

The term can be used in a number of ways. On a personal note, Luthien can be found to be one of the most thoughtful individuals one could meet. Her mind is clear and sharp enough to notice even the smallest details. A true team player, she always looks out for her companions - though often she finds herself without any. When she is given the chance for company, she can't help but feel protective - possibly from the lack of protection she has received from years of solitary confinement. Additionally, she is incredibly keen, even to the point of incredulity. More than once she has thought of a point of view that others were completely oblivious to. It was her ability to think outside the box, however, that got her banished from her home so many years ago - and so she attempts to stifle it, for fear of being cast out again.



Likes:




Preparedness:

Having experience with life in the wilderness, Luthien knows all too well the consequences of being caught unaware when trouble hits. She has consequentially adopted a practice of being ready for whatever may happen, regardless of probability. This has helped her through many confrontations.


Solitude:

It may be simply out of habit, but solitude is where she feels most comfortable. Luthien will work with a team without a hint of a grudge; but she knows where her preferences lie and tends to stick to them. Her own mind is the only thing she can know and trust completely - as opposed to a team, where she might worry about unknown weaknesses or ulterior motives. Knowing the full capabilities of her own body and mind allows her to reach her peak effectiveness in the hunt or in battle, or so she believes.


Learning:

As stated before, Luthien is more than capable of submitting to change in hopes of bettering herself. As a fast learner, she can devour information heartily and without tiring to the extent of a well-trained student; but it is in her own abilities and the world around her that seeks the most knowledge.



Dislikes:




Passivity:

If there's one thing she can't stand, it's passivity - allowing undesirable outcomes to occur, unchecked, without challenge. When an enemy nears or foulplay is imminent, it is the last thing on Luthien's mind to stand back and watch it happen. She believes firmly in actively fighting for what she wants - literally or otherwise.


Corruption:

Her own history has made it difficult for Luthien to accept authority, but it is rendered impossible when she detects even the slightest hint of fraudulence among those who are heralded as power figures. She is of the mind to prevent anyone with anything but the best of intentions reach a position of power and decisive authority - but if they manage it, she will certainly not let it slip her by. Even if her own purposes prevent her from immediately striking down the culprits of such things, be warned; she will indubitably have some idea to exact their horrid end concocting in the furthest reaches of her mind.


Ignorance:

For those who are unwilling to accept an indefatigable truth, Luthien has no sympathy. As a proponent of truth she cannot empathize with those who choose to stay comfortably still in their niche of lies and falsities. So, too, does she despise those who use false ignorance to achieve their own evil ends - and they will not often escape unscathed from her treacherous anger.



Strengths:





Natural leader:

The argument over nature versus nurture in respects to one's persona and mentality are both to blame here. Though she had exuded prominent traits of leadership from as early as childhood, the years of isolation certainly took their toll on her abilities. Quick thinking, communication, and the natural ability to demand respect came easy with Luthien and only improve as time goes along.


Fast learner:

This was a lesson Luthien learned soon after being exiled, and quickly too - you either learn to survive, or you perish. Adaptability is one of her greatest assets, though it constantly keeps her on her toes.



Weaknesses:




Wrathful:

The past has marred a part of Luthien's history in a way that can never be eradicated. Revenge settles frequently on her thoughts; and even the most innocent bystander may invoke her wrath, should they inhibit her plans unknowingly. Her temper has always been prevalent in moments where others' empathy would do her good; and so she often finds herself backed in arguments by less than what she'd hoped for. It is common for her to drive those she's close to further away in a similar manner, thus perpetuating the constant role solitude plays in her story.


Mouthy:

A side effect of her anger, a saucy demeanor and a quick tongue only hinders her more likable traits in giving a perception of decency. Being coupled by a sharp mind and notable wit makes her callous words all the more pointed - not to mention the speed at which she will almost impulsively deliver them. Oftentimes she will use this in jest, though it is noted that not all individuals take kindly to it; nevertheless, such tirades are usually just a facade that one only needs to weather out to see the end of. Once calmed, Luthien returns to her ways and curbs her tongue with an ounce of remorse.



Fears:




Failure:

The prospect of failing to find what she seeks is one that constantly haunts her. It is her goals, her ambitions and dreams that keep her going; without purpose, she fears she will be devoid of life and simply wither to nothingness.



Secrets:




Darkness:

Not even Luthien knows the hold evil has on her. Though her intentions are good, she is constantly prone to attack by the dark forces of hate and revenge. Very few escape without scars from these evil paths, and she may find that her future does not have the happy ending she's always hoped for.



Dreams:




Revenge:

Nothing encompasses her mind as greatly as her desire for vengeance. The damage caused by both death and betrayal in a family she had only just begun to know lingers cruelly as a stain upon the carefree life she had always expected as a child. Now, having more than the abilities required to exact her revenge, she feels the time has come to manifest her destiny.


Saga
---
what winds beneath your feet?




Father:

Elwe Evandir Thingol



Mother:

Melian Silvana Anwynn



Sibling(s):

Aeron Bardrick Warraine



Historical Events:




Beginnings:

Luthien Rhianwynn Vardys Tinuviel was the firstborn daughter to parents Elwe and Melian, members of a nomadic, forest-dwelling clan which was once believed to meander through Wryweb territory. Their group was known for their tall, thin statures, silver-toned eyes and milky white skin; their physical forms embodied their almost religious heralding of the moon, about which a majority of their ways were shaped. On rare occasion would an outsider catch a glimpse of these people, in error calling them elves. Exactly what sort of being they are, however, is not sure; for they are a secretive sort, about which little is known, exacerbated by their seeming disappearance for the past several years.


Trouble stirs:

From the day of her birth, Luthien was not free of troubles. As her physical appearance showed, she was vastly different from all those in the clan, both past and present; never before had a child been born with such warmth in her skin, her eyes, her laugh. Her existence served only to alarm the clan elders and provoke them to fear and doubt, even from her earliest days. They warned that she was an ill omen to their people, and should be cast out before evil came to plague the lands. It was Elwe and Melian alone who paid her differences no mind; and they cherished her more than anything else, in spite of the murmurings that haunted the lips of passersby. Though she was dearly beloved by her parents, however, they could not protect her from the growing doubt that gnawed at the hearts and minds of the elders as the years passed steadily by.


Development:

Luthien's parents paid no heed to the warnings of the elders and were instead mindful to teach their daughter all they could, from virtue and thought to science and arithmetic. Her mother ensured she knew the ways of gathering food and herbs, along with a basic knowledge of needlework and crafting; her father, too, instructed her in swordplay and tactics, as she had particular skill with a weapon. She was kept busy as a youngling and flourished under their loving care. It was in her eighth year that Elwe and Melian were granted a second child, whom they named Aeron Bardrick Warraine; at at last the council of elders was satisfied, for he bore no physical likeness to his older sister, instead bearing the conventional silver-toned features of their clan. But these differences made little difference to the closely-knit family; the father and mother both loved each child to the full extent of their ability. And so, as the years wore on, there seemed to be peace again in the forests.


Imminence:

It was in her twenty-fourth year of life that the clan saw its first and possibly greatest tragedy. The night was eerily warm, even for summer, and the forest dwellers slept begrudgingly in the dank humidity beneath the trees - save for one. The oldest of the clan, a woman called the Seer, who was known for her predictions of the future in spite of her blindness, rested against a tree, as she had been unable to bring herself to sleep. Instead she breathed in the summer night - and listened. What she could not see was the gradual motion of the moon across the sky, gliding effortlessly into its niche at the peak of the heavens - but tonight was different. Tonight, the moon's nightly sojourn across the sky was masked by a shadow, a shape so vast and deep it did not look like an object of any mass or volume, but a lack of substance - a hole in space and time. It was a solstice, an eclipse, the transit of planets making a once-in-a-thousand-year occurrence that stifled the light of that lunar body.


Chaos:

In the newly completed darkness that ensued, evil arose. A league of warriors without name or banner rose to annihilate the forest people. Having been caught off guard, and waking up to see the disappearance of their holy sky relic for the first time, panic ensued. It was only the dawn that seemed to deter the invaders, for as the sun's fingers began testing the very edges of the horizon, the brigands all but disappeared. The aftermath saw much grief and disbelief in the face of such treachery. Many lives were taken, though there remained a good number of survivors; and when the damage had been assessed, it was found that not even a tenth of their homes remained. Among the dead and unaccounted for were Luthien and Aeron's parents - from that day foreword, they were never heard from again. But when the silence of the invaders' absence finally settled, there came a voice crying out in the darkness - "the One whose heart holds flame and spite, brings us to ruin this darkened night." It was none other than the Seer, and her voice rang out alarm to the clan.


Betrayal:

Having their entire way of life turned upside down in an instant drove the clan to desperation and very close to utter ruin. In lieu of the events that took place that fateful night, fingers were immediately pointed - and having nowhere else to direct them to, they fell to the young Luthien. Curses were thrown, blaming her birth for the death and destruction of their people. Rising in a panic, they clamored for her execution, believing it would put an end to their misery - even bringing back those murdered by the invading warriors. The elders put up their hands and called for order; and though they did not sentence the young girl to death, their sentence was equally cruel. Instead of death, she would be exiled, sent out to fend for herself without aid, never to return - or else face the wrath of their people. In her heart Luthien found despair. She turned to her brother, who was only sixteen, and begged for his defense, for he was as liked amongst the clan as she was hated. What she endured next, however, was even more cruel than the realization of her parents' deaths and her clan's abandonment of her. Instead of defense, Aeron offered up his own sadistic musings of her allegedly evil ways, concocting false memories of seeing her dabble in dark magic and witchcraft. He accused her of planning the ultimate demise for the clan in return for the humiliation of their rejected affections towards her. Never in her wildest nightmares did Luthien predict her brother to do and say these things, nor could she ascertain what his intentions were by doing so - but this was a side to Aeron she had never seen. Instantaneously, she realized she was alone.


Exile:

It was this realization that asphyxiated any desire of hers to resist her sentence. There was no need to stay if she was so hated by all those around her; and so she went willingly, though her confusion and hatred - intensified by the death of her parents, her only source of love and protection - manifested as swelling storm clouds in her thoughts, brimming with virulent thoughts of bloodshed and revenge. Such was the beginning of a lifelong pursuit of vengeance; having no more than her cruel memories and vindictive purpose before her, she wanders alone from place to place, teaching herself to survive until she gets the chance to enact justice on those she feels deserve it.


Scribe
---
what hands ignite your fires?




OOC Display Name:

arien



Real Name:

Carys Rohan Anor [first and middle names, I don't give out my last]



Age:

21 winters



Experience:

8 years, give or take



Characters:




Tamed Horse(s):

none [yet]


Untamed Horse(s):

none [yet]


Human(s):

none [yet]



Notes:

wooticus, all done!!!